Online Marketplaces in the Age of COVID

The Harvard Club of Victoria and Harvard Alumni Entrepreneurs Australia are pleased to invite you to hear distinguished Harvard Business School Professor Scott Kominers discuss the economics and opportunities of online marketplaces in a changing world.

The COVID Pandemic has accelerated shifts to online commerce and marketplaces, such as Alibaba and Amazon. As the balance of online and offline commerce changes, understanding the economics of marketplaces and how they succeed is crucial for entrepreneurs and investors. This has implications for the structure of early seed capital and ability of entrepreneurs to access investment funds through equity crowd funding marketplaces.

Professor Scott Kominers and Matt Vitale from Birchal, Australia's leading equity crowd funding platform, will host an online forum to cover the opportunities and threats of the changing marketplace landscape and lessons learned in 2020.

Professor Scott Kominers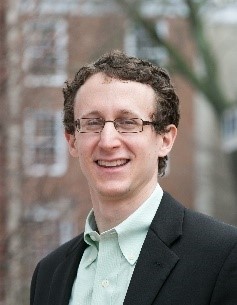 Scott Duke Kominers is the MBA Class of 1960 Associate Professor of Business Administration in the Entrepreneurial Management Unit, as well as a Faculty Affiliate of the Harvard Department of Economics. He also writes for Bloomberg Opinion.
Professor Kominers's research focuses on market design, developing economic analysis that provides practical solutions to real-world problems. He works at all stages of the economic design process—building underlying theory and technology, identifying new design applications, and working with practitioners to implement solutions to market failures. He advises a number of companies engaged in marketplace development and design.



Matt Vitale, Co-Founder Birchal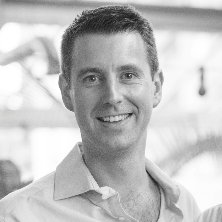 Matt is Co-Founder of Birchal, Australia's leading equity crowdfunding platform. Matt is an experienced financial services lawyer and entrepreneur having worked in private practise at a top tier law firm, and founded several successful businesses. A recognised expert in the regulation of financial services, and crowdfunding, Matt regularly contributes to scholarly journals and industry consultations.
Birchal is Australia's leading equity crowdfunding platform licensed under Australia's crowd sourced funding (CSF) regime. Since 2018, Birchal has helped over 47 Australian businesses raise over $30m from their most passionate customers and fans online. The Australian CSF industry has proved to be a resilient and increasingly popular source of capital for Australian small and medium businesses, even in the midst of the COVID-19 pandemic.

Time: Thursday 24th September at 9am Aust Eastern Standard Time (ie Wednesday 23rd September at 7pm Eastern Daylight Time in Boston) Via Zoom
Bookings: The event is free to attend.