HBS GLOBAL Networking night
On a single night, in locations around the world, HBS alumni will gather for an evening of socializing and networking in relaxed and fun settings.

The Harvard Club of Victoria invites members, Harvard alumni and guests to join us on Wednesday the 17th of October at the LUDLOW Bar for the HBS Global Networking Night. The event will include a presentation by expert wine commentator, writer and presentor Jeremy Oliver on "The Business of Wine in China".

See old friends. Make new connections. Experience the power of the HBS network. We hope to see you at the event!

Date: Wednesday 17th October 2018
Location: LUDLOW Bar and Dining Room, By the Yarra, 6 Riverside Quay, Southbank
Time: 6pm-8pm
Bookings: $25 Club Members, $30 Non-Club Members which includes antipasto snacks. Drinks at bar prices. Click here to book or visit www.trybooking.com/YEBB
Enquiries: mandy@harvardclubofvictoria.org.au

About the Speaker: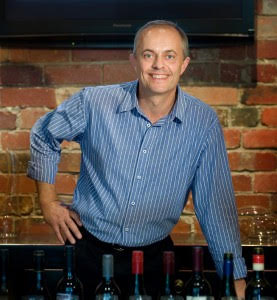 Jeremy Oliver is one of Australia's foremost wine writers and presenters, and the most influential wine presence throughout Asia. He is a widely read and fully independent wine commentator whose words are published in several countries and languages. In late 2005 he was named the inaugural Wine Writer of the Year by the widely circulated Australian Wine Selector magazine, and with the publication of Enjoy Wine with Jeremy in Mandarin in 2008, he became the first western wine critic to create and publish a book in China especially for the Chinese audience.

Jeremy has since had another five wine books published in Chinese and pioneered the online broadcasting of wine infotainment to large numbers of Chinese people. He wrote and published nineteen editions of the best-selling Australian Wine Annual and is today the author of another annual guide, Jeremy Oliver's Good Wine Guide.

Jeremy is also a polished wine presenter and a popular host of corporate and wine-related events from New York to Beijing. He has hosted most of the leading wine events in Australia, including the Maurice O'Shea Award. Today Jeremy Oliver works internationally in an ambassadorial capacity for Australian wine, having forged close relationships with Austrade, Wine Australia and the Victorian Government.