LTU Academic Appointed Harvard Chair

A La Trobe University history professor has been appointed by Harvard University as the Gough Whitlam and Malcolm Fraser Visiting Professor of Australian Studies for the 2023-2024 academic year.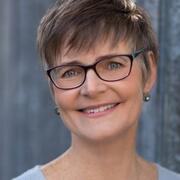 Professor Katie Holmes is Director of the Centre for the Study of the Inland at La Trobe University and Lead for the University's 'Social Change and Equity' Research Theme.

An internationally renowned environmental historian and humanities scholar, Professor Holmes is known for her transformative research into the experience of Australian settlement and how individuals interact with their culture, society and the environment.

Professor Holmes will Chair alongside artist and curator Professor Brenda Croft, from the Australian National University.

For the full press release, please visit La Trobe University.